Corporate News
PURSUE PERFRCTION CREATE EXCELLENCE PRIDE PENETRATS CHANGHONG
03
2020-06
[Meeting] "One-to-One" Mutual Assistance Kick-Off Meeting Concluded Successfully
Update time:2020-06-03 15:23:00
Hits:0
In order to enhance the cohesion and combat effectiveness, improve staff team awareness and product quality and facilitate company's development, Jiangsu Changhong Intelligent Equipment Co., Ltd. carries out production - management "one-to-one" mutual assistance activities, to help production management employees to jointly solve the difficulties encountered in the work. On May 30, 2020, the "one-to-one" mutual assistance work start-up will be held in the Training Room, the company's senior management and production system management employees attended the meeting.
The mutual-help group is divided into Group A and B. Middle and high-level management composed of B group, from the management point of view, to help the production management employees in Group A, fully support the production system of process improvement, efficiency improvement, management upgrade, safe and civilized production, both to create a united and mutual assistance atmosphere.
Vice President Zhou Sheng chairing the meeting
Vice President Xia Li reading out the list of implementation plan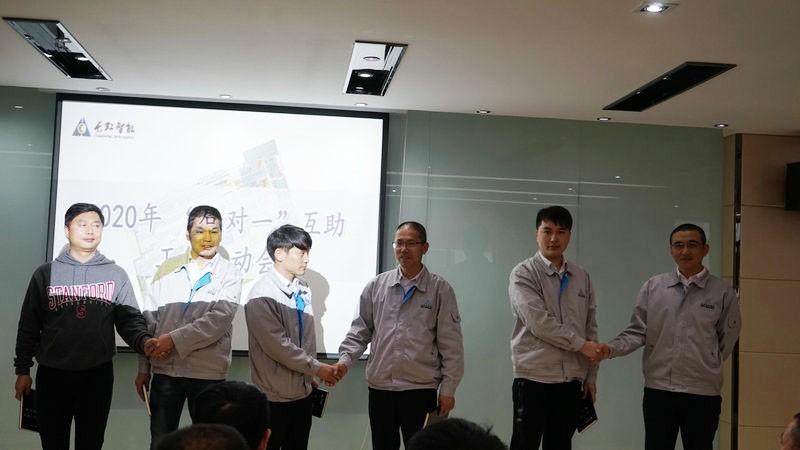 Group A and B members handshaking and posing for photos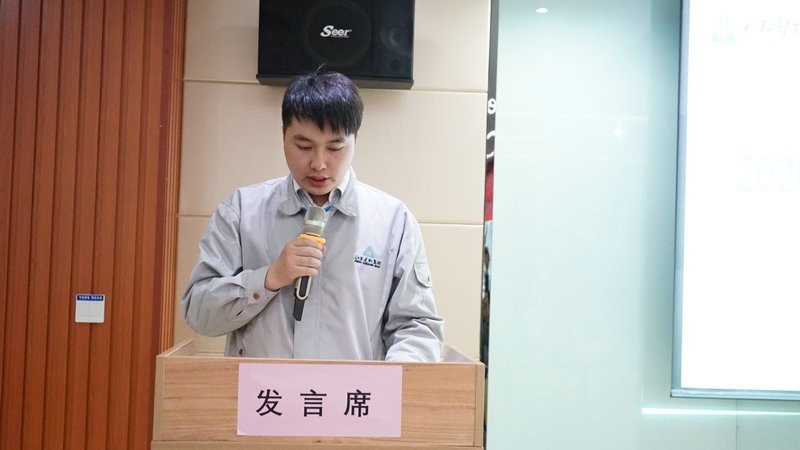 Group A representative - Production Department Materials Manager Ji Zhongjian making a speech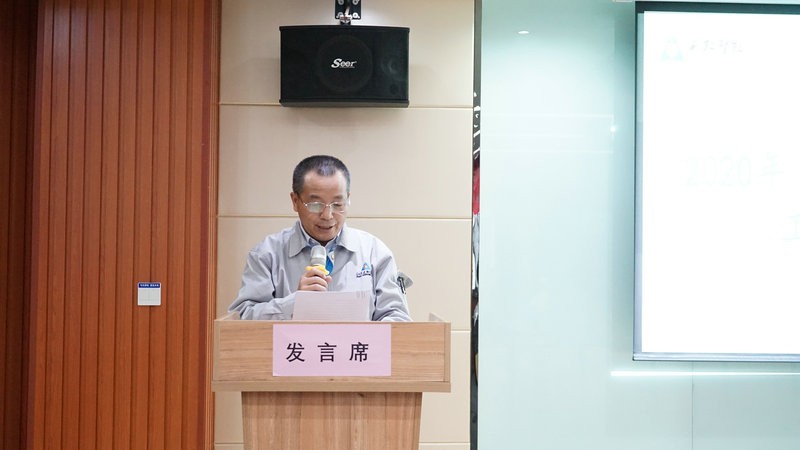 Group B representative - President of the Trade Union Ma Kaibiao making a speech
CEO Qiu Yunjie delivering a speech
During this mutual assistance activity, the grass-roots management employees have a close contact with middle and high-level management, it is favorable to cultivate a harmonious relationship between each department, so as to form a "mutual respect, mutual understanding" working environment. Based on this, the enthusiasm of the production system shall be motivated, they can clear their goals and solve all kinds of problems in work.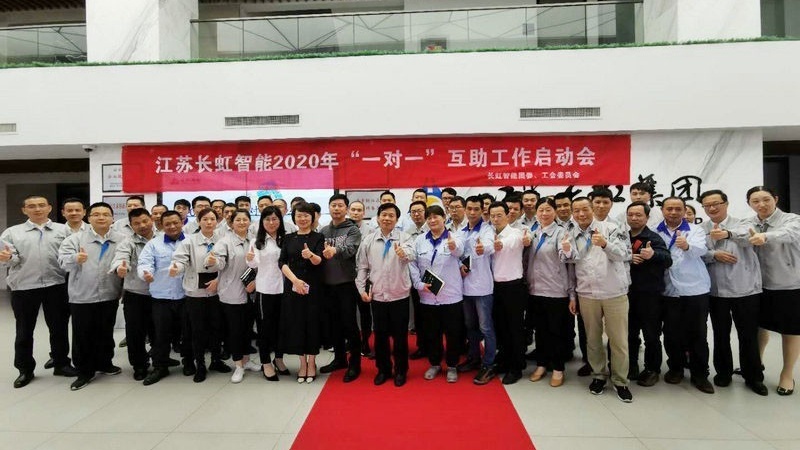 Posing for a group photo
There is a spirit called "Changhong spirit", there is a concept called "Changhong concept", there is a gumption called "Changhong gumption ", there is a culture called "Changhong culture". Jiangsu Changhong intelligence is at a steady pace to enter a new era of intelligent equipment. We believe that under the leadership of the board of directors, in all Changhong's striving-forge ahead, Changhong intelligence will grow stronger and has a bright future.