Corporate News
PURSUE PERFRCTION CREATE EXCELLENCE PRIDE PENETRATS CHANGHONG
14
2020-04
[Investigation] Deputy-director Zou Yi of Yancheng People's Congress investigated Jiangsu Changhong Intelligence
Update time:2020-04-14 10:34:00
Hits:0
In the afternoon of 8th April 2020, Zou Yi, the deputy-director of Yancheng Peopls's Congress, along with other members of municipal people's congress investigated Jiangsu Changhong Intelligent Equipment Co., Ltd. accompanied by Lv Jin, the director of Tinghu District Standing Committee, Sun Qingshu, a member of Tinghu Standing Committee & the director of Management Committee of Yancheng's Environmental Protection City, Cheng Yuehong, the deputy-director of Tinghu Standing Committee and Zhang Sudong attended the investigation in Jiangsu Changhong Intelligent Equipment Co., Ltd.
Accompanied by Qiu Honggen, the president of Changhong, director Zou visited four workshops and a new product R&D workshop. After that, all people came to Changhong Machinery Design Institute and investigated the design and R&D capacity of Changhong. After listening to the report of Changhong's scientific development, director Zou highly appraised the idea of driving development with science.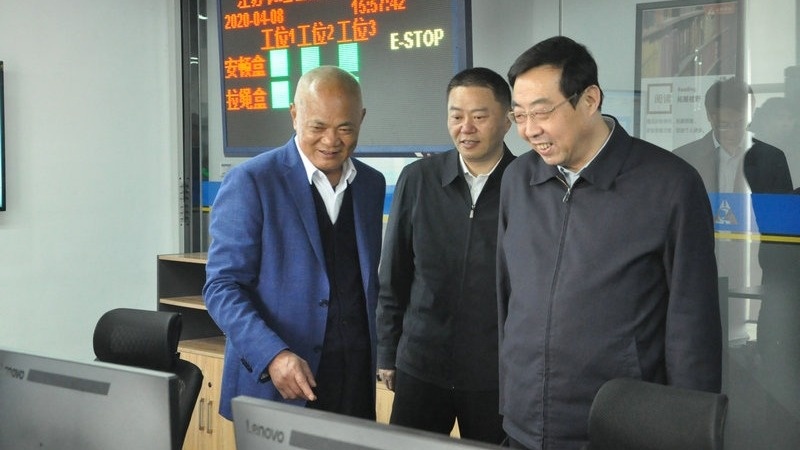 At last, director Zou came to the meeting room, attended the forum "Innovation-driven Development Strategy, Implementation Situation of Scientific and Technological Progress Law". During the forum, President Qiu introduced the working performance of innovation-driven development, commercialization of reserch findings and IP protection in recent three years, as well as the difficulities that Changhong encountered. Director Zou fully affirmed the achievement regarding Chonghong's innovation-driven development and scientiific and technical progress, and encouraged the sustainable development wirh perseverance, hopes Changhong can become a leading example of new hi-tech enterprise.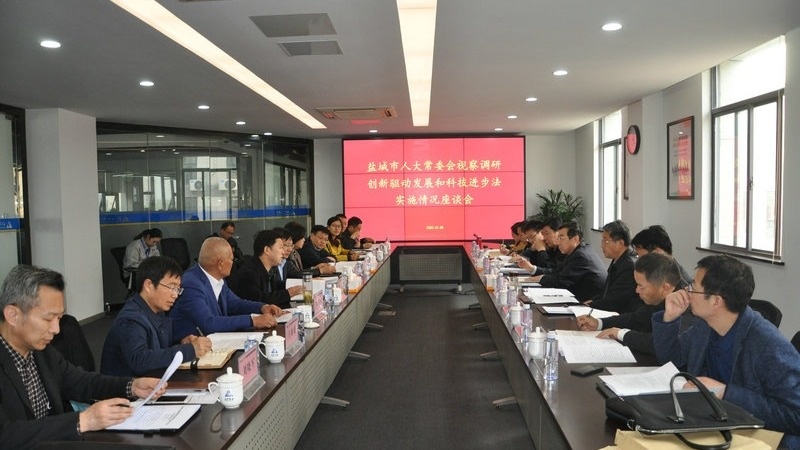 Director Zou pointed out Changhong shall insist on the innovation-driven strategy as a core status on the position of high-quality development, promote the implementation of scientic and technological progress vigorously. Focusing on the integration development on scientific and technical development, improving the research input and reinfocing the industry-university-research cooperation to enhance the independent research and development ability and srengthen the core competitive power. Finally, Changhong shall speed up the transformation and upgrading, promote the intellectualized reconstruction based on the market demand, thus to make Changhong stronger.